I'll be co-presenting with Eli Goodman from comScore in a Search Marketing Now webcast on Sept. 23rd. Below are the details. Sign up. It'll be a jolly good show.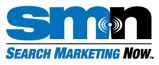 You've just put together an amazing search strategy – you know it's going to produce incredible results. But can you justify the budget? With competition for marketing dollars increasingly fierce, can you convince others that your strategy is worth the price tag?
Join us as we look at how to sell others on your search strategy and the budget that goes along with it. Whether you're an agency looking to bring in new business, or an in-house search marketer trying to justify your marketing budget to upper management – there are proven approaches to get you what you need.
Selling Your Search Strategy: Timely Advice to Help You Win the Budget Battle
Tuesday, September 23, 2008 –1 PM EDT
Speakers: Aaron Goldman, Resolution Media & Eli Goodman, comScore

Register now - it's free!
Search data can be used to your advantage, in sizing markets and opportunities, defining your target audience, or identifying what your competitors are up to – the more hard data you have, the stronger a case you can make. As you improve your "search intelligence," your chances for winning budgets and new business are likely to improve as well.
We'll discuss how search marketers are successfully lobbying for their budgets. And, we'll show you how competitive insight and industry search data can help you build strategies that enhance your credibility and garner your fair share of the marketing pie.
Aaron Goldman is Vice President of Marketing and Strategic Partnerships at Resolution Media. Eli Goodman is Director of Search for comScore.
Click here
to register for this free webcast.